---
Bunsen on Social Media!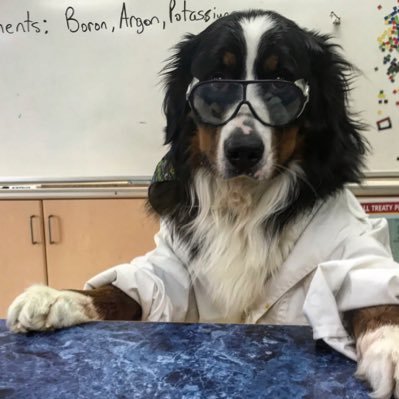 The Story of Bunsen:
Bunsen got his start on Instagram, actually, and only about 1.5 years ago did we start his account on Twitter.  Since then, he has had a rapid rise on Twitter, as that medium is better suited to deliver quick science facts (with a daily dose of dog cuteness!).
All the accounts are linked and mirrored to save time with posting (sorry!), but you can find more pictures on Instagram some days through the "story" function and more science on Twitter.  Each medium has unique users who we love to interact with!
Here are the links!
Twitter: @bunsenbernerbmd
Instagram: @bunsenberner.bmd
Facebook: @bunsenberner.bmd